Sweden vs. Denmark in Scandinavian shootout 
Dramatic Silverstone finale to crown new champion
After eight months of racing, the BRDC British Formula 3 Championship will reach its climax this weekend as the field sets camp at Silverstone for what promises to be a thrilling finale. Having led the way at the top of the standings for most of the season, Linus Lundqvist arrives at the British Grand Prix venue with just one goal in sight: wrapping up one of motor racing's most coveted single-seater titles.
 
"It's very easy to set a firm, clear target for this weekend; we're going for the title, of course," says Linus Lundqvist. "That's the only thing I'll be satisfied with, having led the way for almost the entire season, but I'm absolutely certain that our rivals will want to put up a big fight. I've been looking forward to this moment for a long time. I feel ready."
 
The title showdown is a two-way fight between Lundqvist – a Formula 3 rookie this year – and Denmark's Nicolai Kjaergaard, contesting his second season in the championship. With six wins to his tally, Lundqvist is the most victorious driver so far in 2018, leaving him 50 points clear of his fellow Scandinavian challenger with 108 still up for grabs this weekend.
READ MORE The final countdown: the title-decider in numbers
 
Significant, one might think – but far, far from a foregone conclusion. Drawing on very recent memories, Lundqvist actually dropped 61 points to Kjaergaard three weeks ago on a torrid weekend at Donington Park, where technical glitches severely affected the Swede's performance. 
 
"We've been hard at work making sure the problems of Donington don't repeat themselves, and I'm confident that we've got it sorted," Lundqvist continues. "I expect a tough and close fight with Nicolai, I even welcome it, but I will do everything I possibly can to finally bring this title home." 
 
Regardless of the outcome this weekend, Linus Lundqvist can finish no lower than second in the final BRDC British F3 Championship standings.
The Silverstone finale gets underway with four 45-minute practice sessions on Friday, followed by qualifying and Race 1 of the triple-header meeting on Saturday. The season then comes to an end with the final two races on Sunday. 
The British F3 field has already visited Silverstone once before this year. On that occasion, Lundqvist was the top scorer with one win and one further podium. 
Only two other Swedes, Gunnar Nilsson in 1975 and Stefan Johansson in 1980, have previously won the British F3 title.
TIME TABLE
BRDC British F3 Championship
Round 8 | Silverstone GP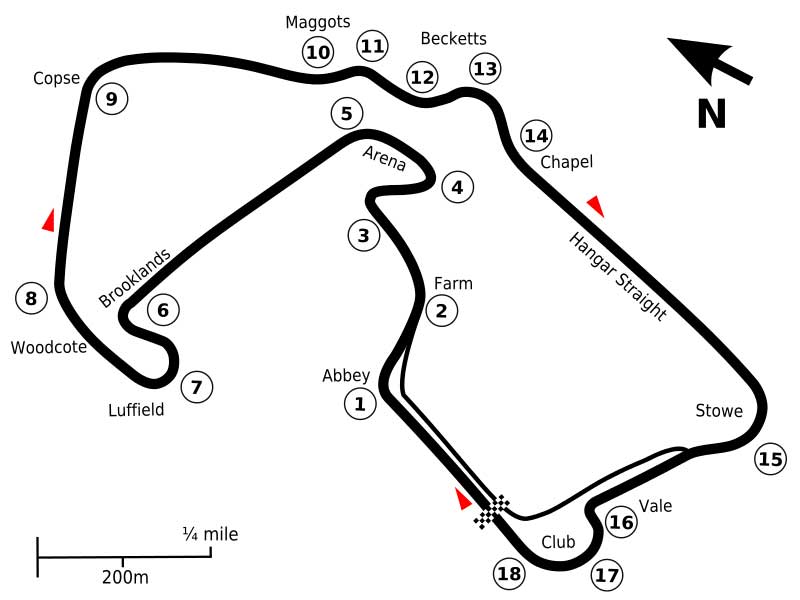 All times local (GMT+01:00)
Friday 12 October
Free Practice 1: 09.00-09.45
Free Practice 2: 10.40-11.25
Free Practice 3: 13.15-14.00
Free Practice 4: 14.55-15.40
Saturday 13 October
Qualifying: 10.10-10.30
Race 1: 14.10-14.30
Sunday 14 October
Race 2: 09.20-09.40
Race 3: 14.25-14.45
CHAMPIONSHIP STANDINGS (top five)
BRDC British F3 Championship
After 21/24 races
1: Linus Lundqvist, 496 p.
2: Nicolai Kjaergaard, 446 p.
3: Kush Maini, 346 p.
4: Krish Mahadik, 336 p.
5: Tom Gamble, 316 p.
Click here to view full standings.
HOW TO FOLLOW LINUS
Website: www.linuslundqvistracing.se
Facebook: LinusLundqvistRacing
Live timing: http://www.britishf3.com/live-timing/