Spanish Grand Prix track to host penultimate Euroformula Open round
Lundqvist keen to return to podium contention
The Euroformula Open fraternity sails onto Spanish shores this weekend, with Linus Lundqvist and the rest of the pack setting camp at Formula 1 host Circuit de Barcelona-Catalunya for the penultimate round of the season.
Lundqvist heads to Barcelona in retaliation mode following a difficult outing two weeks ago at Silverstone. The 20-year-old Swede fought a one-man battle for Double R Racing in combat with multi-car efforts from the Motopark and Carlin teams, but is reunited this weekend with regular team-mate Jack Doohan as Double R returns to a two-car effort.
"I'm looking forward to racing in Barcelona this weekend," says Linus Lundqvist. "It's positive to have two cars in the team again; it gives us twice the amount of data to analyse between sessions. I've moved on from Silverstone and I view this weekend as an opportunity to start afresh. It will be interesting to see what we can do at this track. I obviously hope that we'll be back in podium contention."
Barcelona's F1 track, technically located in the suburban town of Montmeló, sits among Europe's most frequently used racing circuits. Along with its annual Formula 1 Grand Prix, it also hosts several other high-profile championships, including road racing's top tier MotoGP.
The track, measuring 4.655 km in length, is also a popular venue for winter testing. Euroformula Open duly staged its own pre-season test at the circuit earlier this year – although Lundqvist and Double R Racing decided against attending on that particular occasion. Lundqvist, however, does not expect that to have a negative impact on the up-coming weekend.
"Some of the other teams, notably Carlin, did test in Barcelona before the season, but I honestly don't think that will bring any real advantage," Lundqvist argues. "It was quite a long time ago and the cars and engines have changed quite a lot since then. Also, it was a lot cooler than what we'll find this week. On top of that, we all have a collective day of testing on Thursday anyway, so we should all have plenty of time to prepare for the weekend. I think it will come down to execution on race day, effectively."
The Thursday test comprises three sessions; one of three hours in the morning, and two shorter ones in the afternoon. Official practice takes place on Friday, with Saturday and Sunday containing the regular package of separate qualifying and race doubles.
With two championship rounds (four races) left to go this season, Linus Lundqvist currently occupies fifth place in the overall Euroformula Open standings. He also leads the series' rookie classification for 2019 newcomers.
TIME TABLE
Euroformula Open
Round 8/9 | Barcelona (ESP)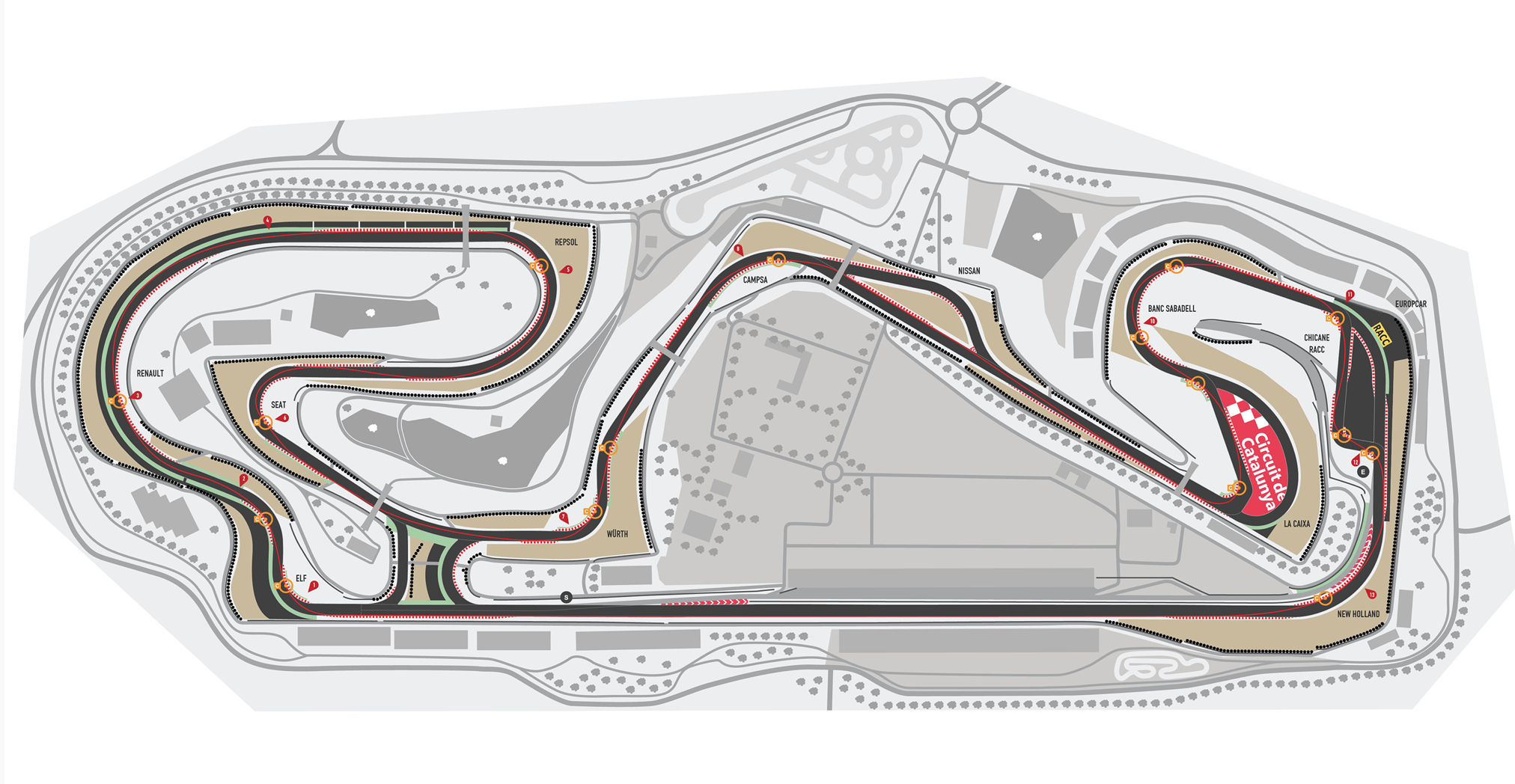 All times local (GMT+02:00)
Thursday 19 September
Test 1: 09.00-12.00
Test 2: 14.05-15.00
Test 3: 16.10-17.05
Friday 20 September
Free Practice 1: 09.45-10.25
Free Practice 2: 14.35-15.15
Saturday 21 September
Qualifying 1: 10.20-10.45
Race 1 (17 laps): 15.15
Sunday 22 September
Qualifying 2: 10.10-10.35
Race 2 (17 laps): 16.00
HOW TO FOLLOW THE ACTION
Website: www.linuslundqvistracing.se
Facebook: LinusLundqvistRacing
Timing: www.linuslundqvistracing.se/live/
Streaming: www.linuslundqvistracing.se/live/
CHAMPIONSHIP STANDINGS (top five)
Euroformula Open
After 14/18 races
1: Marino Sato (JPN), 262 p.
2: Lukas Dunner (AUT), 156 p.
3: Liam Lawson (NZL), 120 p.
4: Yuki Tsunoda (JPN), 110 p.
5: Linus Lundqvist (SWE), 103 p.