Euroformula Open headlines prestigious Grand Prix de Pau 
Lundqvist facing threat of rain on street circuit debut
Fangio, Clark, Rindt, Stewart, Alesi, Hamilton. Just some of the great names to have won the prestigious Grand Prix de Pau, taking place around the streets of the picturesque French city. This weekend, the turn comes to Linus Lundqvist to take on one of motorsport's most demanding venues, simultaneously providing the reigning British Formula 3 champion with his very first taste of a street circuit – and the weather could play a part, too. 
 
"I'm so, so excited about this weekend," says Linus Lundqvist. "I've just done the track walk and it's hard to imagine driving around here at 250 km/h. It's so narrow, so tight, barriers everywhere and really undulated. I can't wait for practice to start, although there's no doubt I'll have a lot to learn."
 
Staged for the first time in 1933, the esteemed Grand Prix de Pau forms part of the Euroformula Open calendar for the first time this weekend, marking round two of the 2019 championship. Linus Lundqvist racked up a brace of top five finishes for Double R Racing at the opening round at Paul Ricard (also in France) three weeks ago, setting the fastest lap in Race 2 for good measure.
 
Heading to Pau, however, the deck of cards is vastly reshuffled. Gone are the infinite run-off zones and extensive straights, exchanged for everyday city-centre streets lined with unforgiving Armco barriers. The infamous Foch chicane also sits ready to bite anyone striking its aggressive kerbs just slightly too hard.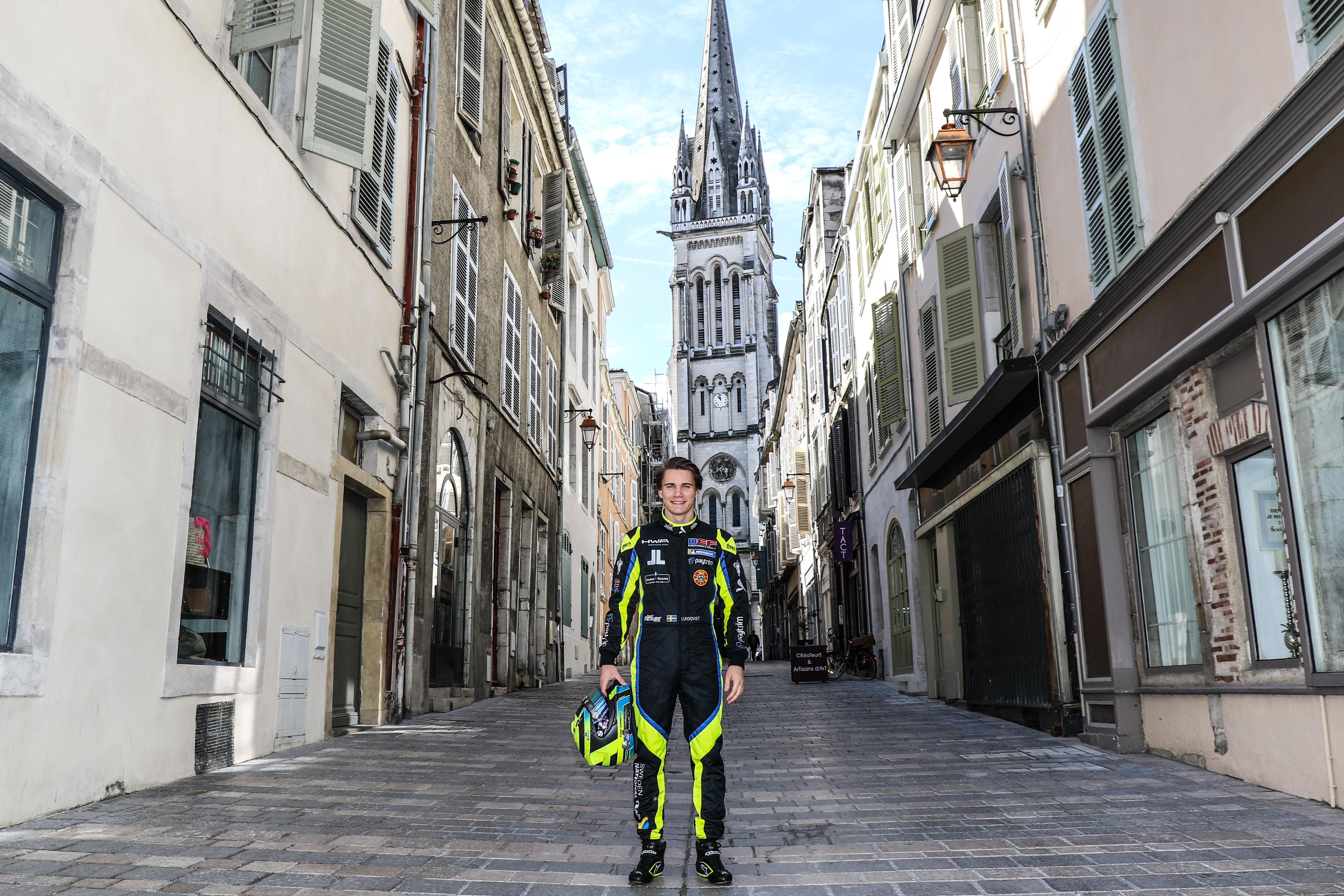 "This will be completely different to anything I've done previously in my career," Swede Lundqvist continues. "It will be crucial to do as many laps as possible in practice, just getting up to speed and taking in this extreme experience. There's also a high probability of rain throughout the weekend, which will make it even more difficult. I'll just go out there and do my best, as always, and I'm 100 % sure it's going to be insanely fun."
 
At 2.760 km, Pau is the shortest track on the Euroformula Open calendar. Like Lundqvist, most of the field will be making their street race debuts this weekend, but some – notably Paul Ricard race winner Marino Sato – have competed at Pau and other street tracks before.
 
Practice gets underway on Friday, with qualifying and the races taking place across Saturday and Sunday. Race 2, at 15.20 on Sunday, is for the official 2019 "Grand Prix de Pau" title.
 
Qualifying and the races are streamed live at www.linuslundqvistracing.se/live/.
Two Swedish drivers have won the Grand Prix de Pau: Reine Wisell in 1971 and Felix Rosenqvist in 2014.
TIME TABLE
Euroformula Open
Round 2/9 | Grand Prix de Pau (FRA) 
All times local (GMT+02:00)
 
Friday 17 May
Free Practice 1: 10.45-11.25
Free Practice 2: 17.15-17.55
Saturday 18 May
Qualifying 1: 11.10-11.35
Race 1: 16.15-16.50
Sunday 19 May
Qualifying 2: 10.15-10.40
Race 2 – Grand Prix de Pau: 15.20-16.00
HOW TO FOLLOW THE ACTION
Website: www.linuslundqvistracing.se
Facebook: LinusLundqvistRacing
Timing: www.linuslundqvistracing.se/live/
Streaming: www.linuslundqvistracing.se/live/
CHAMPIONSHIP STANDINGS (top five)
Euroformula Open
After 2/18 races
1: Liam Lawson (NZL), 38 p.
2: Marino Sato (JPN), 35 p.
3: Lukas Dunner (AUT), 31 p.
4: Yuki Tsunoda (JPN), 26 p.
5: Guilherme Samaia (BRA), 23 p.
6: Linus Lundqvist (SWE), 23 p.