Double R Racing rookie takes fifth in 2019 Euroformula Open standings
Snatches pole at season-finale
Spirited fightback drive concludes campaign
Linus Lundqvist wrapped up the 2019 Euroformula Open season with a convincing performance at the concluding round at Monza, bagging a maiden pole position and scrapping for victory in both of the weekend's races.
 
Lundqvist was on strong form throughout the weekend at the Italian Grand Prix track, going second fastest in Friday practice and then storming to a first Euroformula Open pole for himself and his Double R Racing team in qualifying for Race 1.
Although a clutch issue meant Lundqvist dropped to sixth at the start, undoing all of his hard qualifying work, he remained in contention for victory throughout a gripping 16-lap affair that featured intense, Monza-styled slipstreaming battles. The 2018 British F3 champion eventually came home fifth.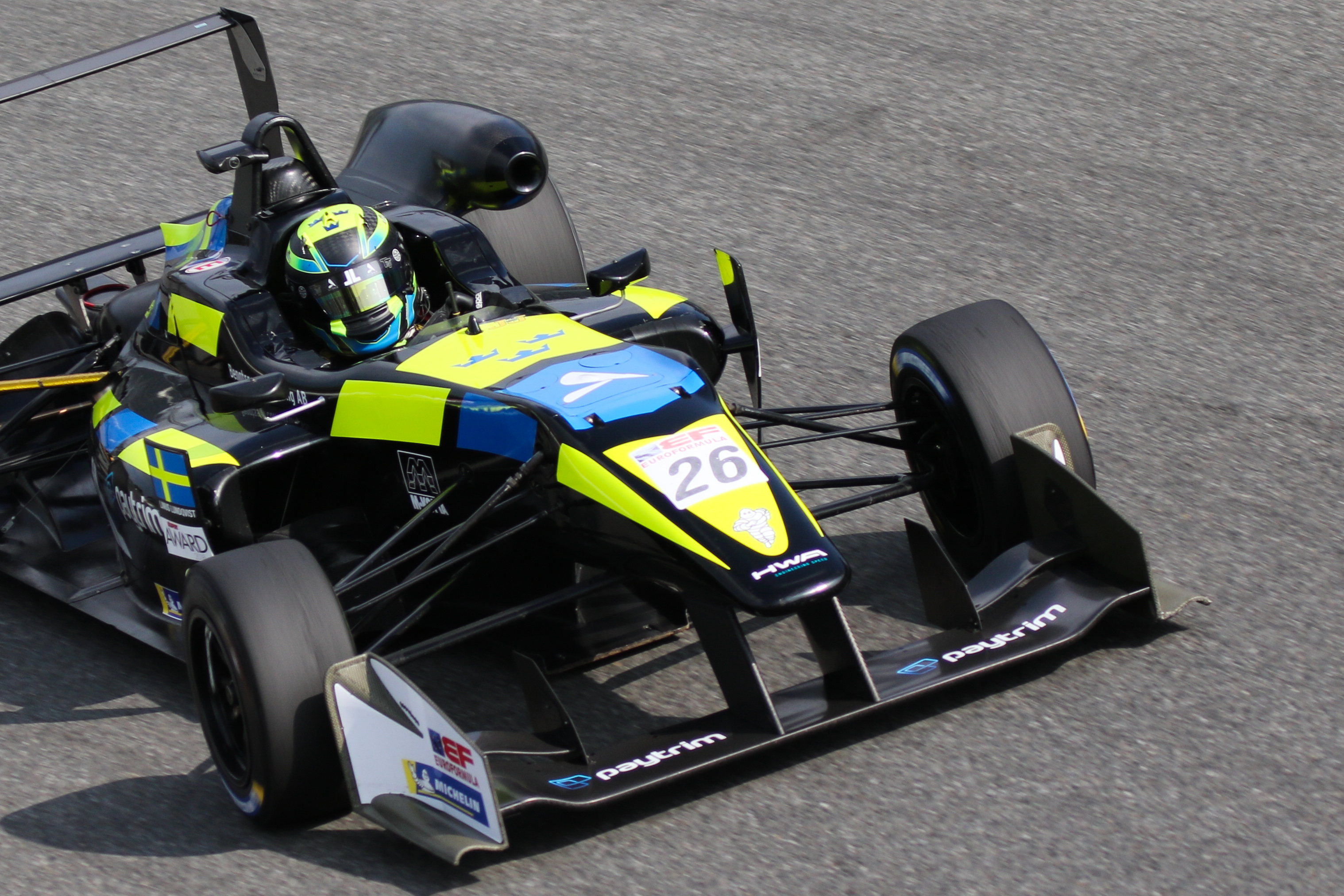 As the field returned to Monza on Sunday for the concluding day of action, Lundqvist was keen to replicate his pole position effort from the previous day in qualifying for Race 2.
The session would prove chaotic, however, with Lundqvist ultimately stripped of his fastest lap due to a slight track limits infringement at the Parabolica – dropping him to 14th on the Race 2 grid.
Not one to fear a challenge, the Swedish 20-year-old fought back bravely in the race, efficiently picking off his rivals one by one to ultimately come home a strong fourth – less than two seconds from victory in an entertaining season-finale.
Meanwhile, Double R Racing team-mate Jack Doohan thankfully escaped largely unscathed from a horrific crash that saw his Dallara F3 car barrel roll after making contact with a rival driver. 
"First of all, I'm relieved that Jack was able to walk away from that accident," says Linus Lundqvist. "I was running right behind him at the time, trying to move up through the field, and I could see it was quite a bad crash. I think it says a lot about the safety of these cars. On my part, I have to be pleased with P4 from 14th on the grid. The pace was great and with a few more laps on hand, I think we could have seriously challenged for the win."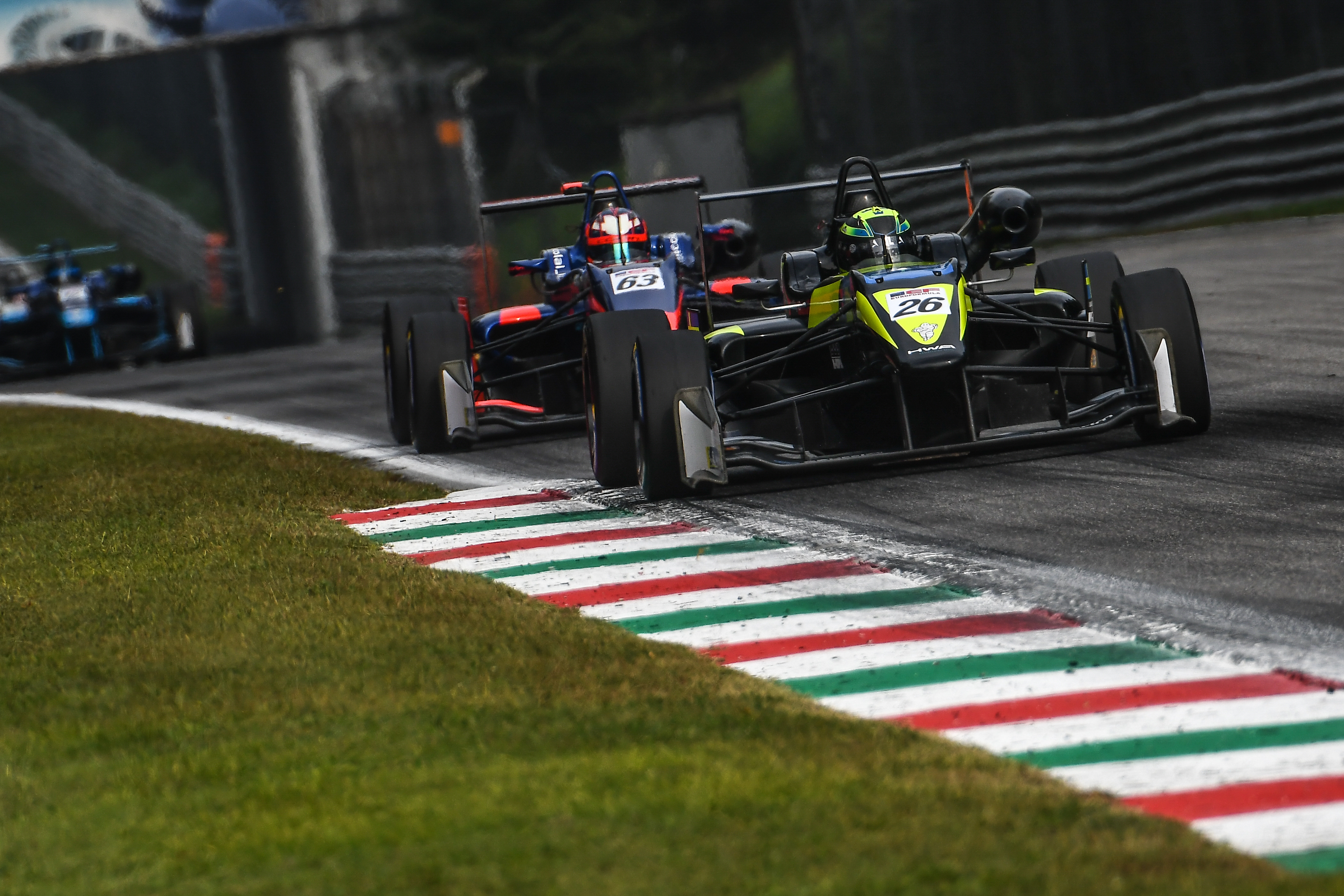 Linus Lundqvist ends his first season of pan-European single-seater racing in fifth place in the overall Euroformula Open standings. Japan's Marino Sato claims the title.
Lundqvist – who has scored two outright podiums in 2019 – also finishes runner-up in the series' rookie classification, behind Red Bull Junior Liam Lawson.
 
"It's been a bit of a tough season overall, but I'm really glad that we had our most competitive weekend right here at Monza to cap off the year on a high," Linus Lundqvist concludes. "The team have worked so hard, and so have I, to improve our performance throughout the season – and finally putting it on pole at the finale is just reward for all that. It proves we've made real, measurable progress. Thank you to everyone at Double R Racing for pressing on and for giving me a fast car this weekend. I've learned a massive amount this season, taking on some of the leading circuits in the world, and I've become a much better driver in the process. It's been a very valuable experience."
While the Euroformula Open campaign has now come to a close, Linus Lundqvist can still look ahead to a busy couple of months as work for the 2020 season now intensifies. Further information regarding Lundqvist's future endeavors will be made available in due course.
RESULTS (top five)
Euroformula Open
Round 9/9 | Monza (ITA) 
RACE 1
1: Marino Sato (JPN), Motopark, 16 laps
2: Teppei Natori (JPN), Carlin, +0.935s
3: Yuki Tsunoda (JPN), Motopark, +1.488s
4: Nicolai Kjaergaard (DEN), Carlin, +1.503s
5: Linus Lundqvist (SWE), Double R, +2.217s
RACE 2
1: Liam Lawson (NZL), Motopark, 16 laps
2: Yuki Tsunoda (JPN), Motopark, +0.392s
3: Teppei Natori (JPN), Carlin, +1.352s
4: Linus Lundqvist (SWE), Double R, +1.670s
5: Marino Sato (JPN), Motopark, +1.723s
CHAMPIONSHIP STANDINGS (top five)
Euroformula Open
After 18/18 races
1: Marino Sato (JPN), 309 p.
2: Liam Lawson (NZL), 179 p.
3: Lukas Dunner (AUT), 178 p.
4: Yuki Tsunoda (JPN), 151 p.
5: Linus Lundqvist (SWE), 145 p.