The NTT INDYCAR SERIES – known simply as "INDYCAR" – is America's biggest and fastest single-seater series. It is one of the world's major motor racing championships, and arguably the most varied, featuring a wide mix of street races, ovals and road course events.
Held in late May each year, the blue-riband Indy 500 is the undisputed highlight on the schedule, attracting a mammoth 350 000+ race day attendance and speeds approaching 400 km/h. 
Linus Lundqvist makes his full-season debut in 2024, racing for reigning and multiple champions Chip Ganassi Racing in car #8.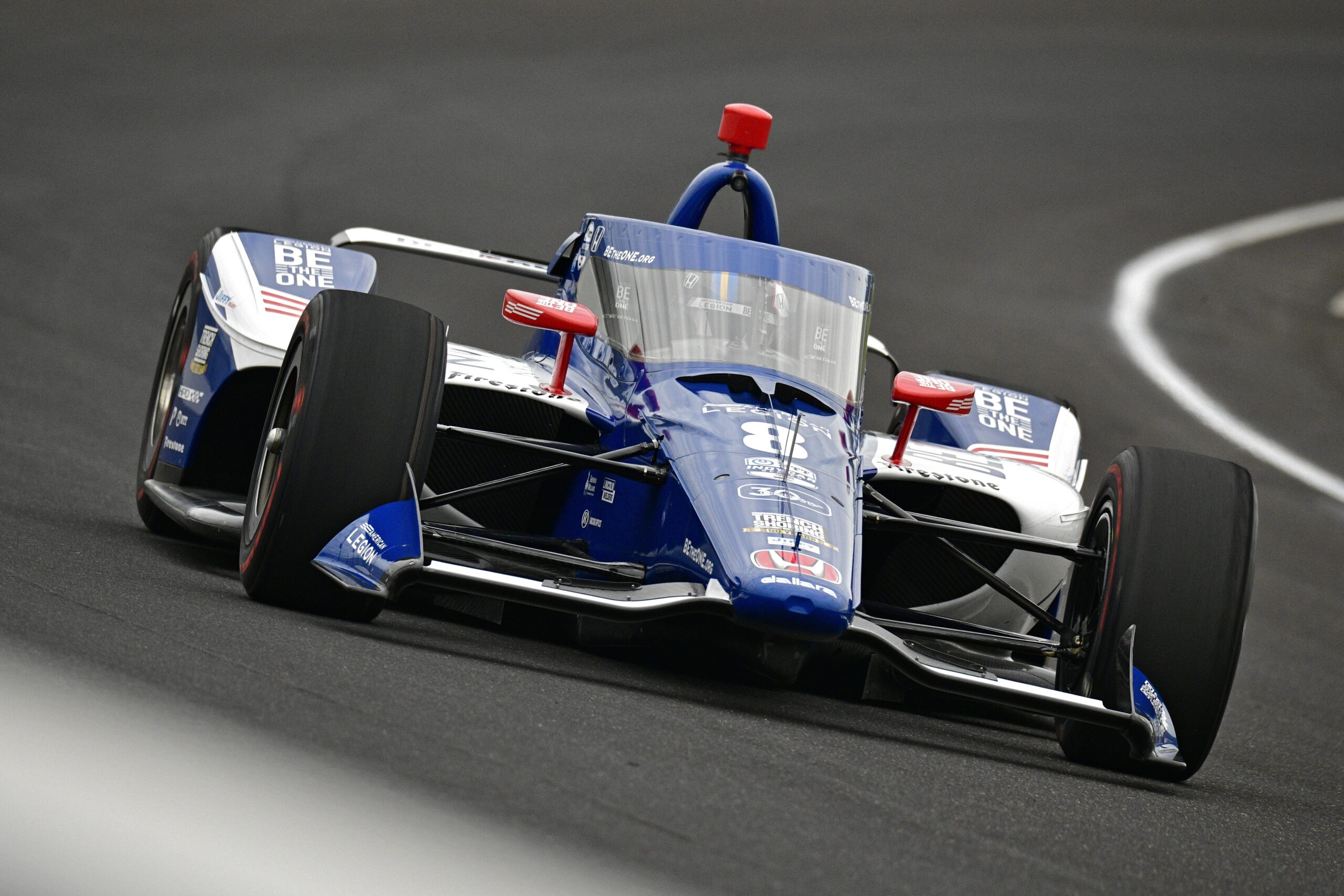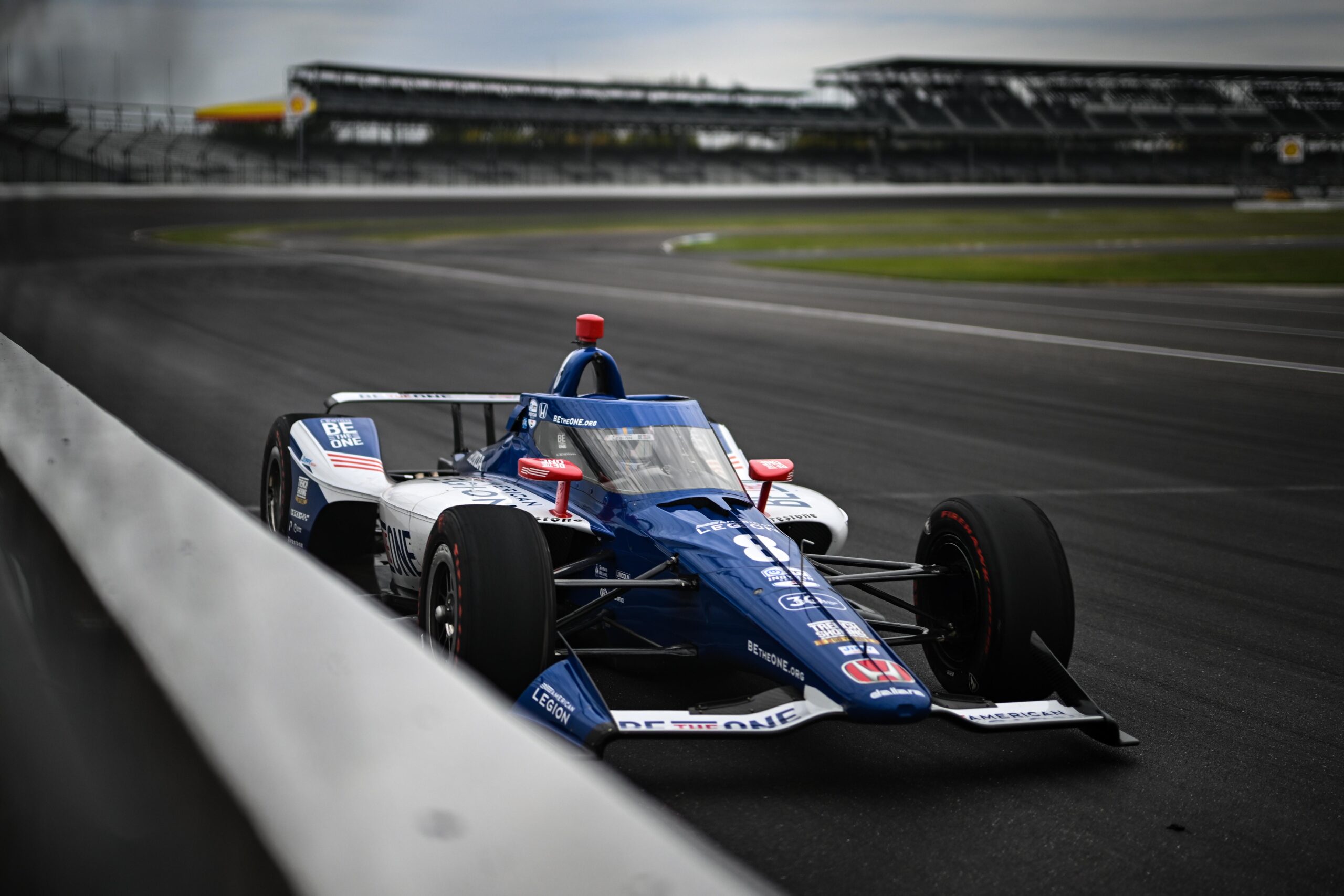 Dallara DW12 INDYCAR
All drivers in INDYCAR compete in technically identical cars, all built by Italian chassis manufacturer Dallara. It is then up to teams and drivers to set up their cars to the best of their ability; this is the main performance differentiator in INDYCAR.
The championship employs a control tyre supplier in Firestone. There are two engine options: Honda (as used by Chip Ganassi Racing and Linus Lundqvist) and Chevrolet. 
CHASSIS
Weight (excl. driver): 734 kg
Length: 512 cm
Width: 194 cm
Height: 101 cm
ENGINE
Type: 2.2-litre V6, twin-turbo hybrid
RPM: max. 12 000
Power: 700-900 bhp, depending on turbo boost
Fuel: Sunoco E85R (85% ethanol, 15% petrol)
PERFORMANCE
Top speed: 400 km/h (245 mph)
Push 2 Pass: Adds a temporary boost of 60-70 bhp to aid overtaking. Available for 200 seconds per race.
Points are awarded in all races according to the below scale. The driver scoring the most points at the end of the season wins the championship.
1: 50 p.
2: 40 p.
3: 35 p.
4: 32 p.
5: 30 p.
6: 28 p.
7: 26 p.
8: 24 p.
9: 22 p.
10: 20 p.
11: 19 p.
12: 18 p.
13: 17 p.
14: 16 p.
15: 15 p.
16: 14 p.
17: 13 p.
18: 12 p.
19: 11 p.
20: 10 p.
21: 9 p.
22: 8 p.
23: 7 p.
24: 6 p.
25: 5 p.
26: 5 p.
27: 5 p.
28: 5 p.
29: 5 p.
30: 5 p.
31: 5 p.
32: 5 p.
33: 5 p.
Pole position: 1 point
Leading at least one lap: 1 point
Leading the most laps: 2 points
Indy 500: Top 12 in qualifying awarded points on a sloping scale from 12-1.
In street and road course races, a minimum of one pit stop is compulsory. Two types of tyre compounds – one hard ("primary" blacks) and one soft ("alternate" reds) – are available and both must be used at least once in each race. This, however, does not apply to ovals, where only a single tyre compound is used.
Street/road courses: Qualifying here is similar to that in Formula 1, featuring a three-phase knockout format. Cars are out on track simultaneously, but are split into two groups (based on times in final practice) in the first round in order to ease traffic. The six fastest drivers from each group advance to the following Fast 12 segment. Once there, it's again all about the top six, who progress into the concluding Firestone Fast Six round where pole position is set.
Ovals (excl. Indy 500): Oval qualifying is a quick affair, as drivers – running one at a time – get just a single attempt to go fast. The running order is set by reversing the championship order, meaning the current points leader goes last. A qualifying attempt is made up of two consecutive flying laps, with the average speed used to form the grid. The fastest two-lap average thus nets pole position; it does not matter who sets the single fastest lap.
Indy 500: This race employs a unique qualifying format, played out over numerous sessions of on-track activity across an entire weekend. The drivers always complete their runs one by one, but a qualifying attempt for the Indy 500 features four flying laps instead of the regular two used at other ovals.
The first qualifying session takes place over several hours, locking in positions 13-30 on the grid. All cars are guaranteed at least one attempt. Time permitting, further attempts can be completed from drivers wishing to do so (but every Indy 500 qualifying run always comes with a sizeable risk). The top 12 drivers from this session advance to the Fast 12 segment the following day. 
In the Fast 12, drivers head out in reverse order based on their first-day times (fastest runs last). Here, it's all eyes on the top six, trying to make the final cut to reach the all-deciding Firestone Fast Six shootout. The Fast Six again sees the remaining drivers run in reverse order, now based on their Fast 12 results, in a final charge for Indianapolis 500 pole position.
Drivers ending up outside the top 30 in first-day qualifying also return to the track the following day, but under significantly less pleasant circumstances – known as "Bump Day". Here, it's a battle Royale for the final three slots in the 33-car field; falling short here means you are "bumped" out of the world's biggest race.
INDY 500
Gentlemen, start your engines.
This is "The Greatest Spectacle in Racing".
The undisputed highlight on the NTT INDYCAR SERIES schedule is the legendary Indianapolis 500 – the world's single largest sporting event attracting a race-day crowd of 350 000.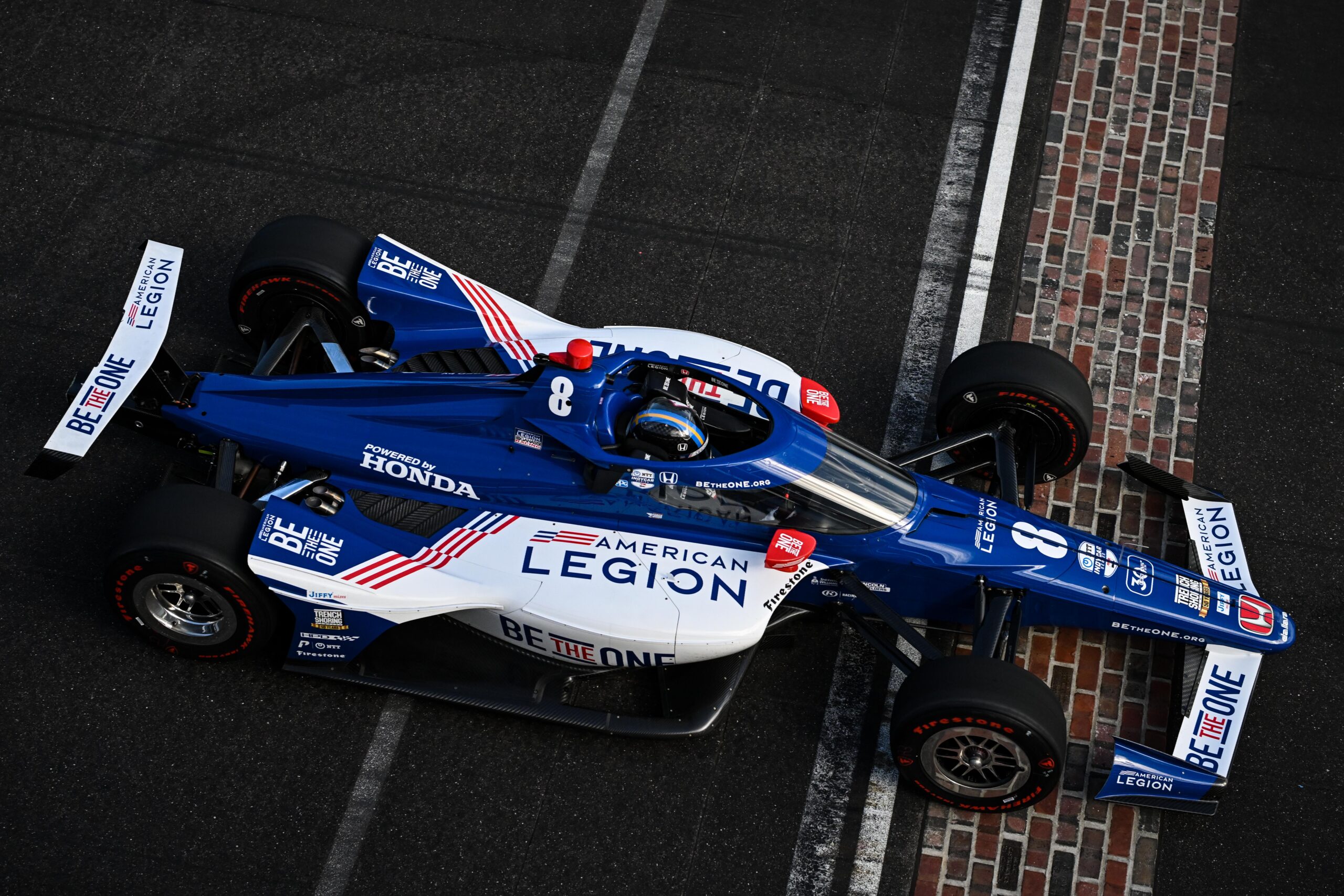 Known informally as the Indy 500, this race forms part of motorsport's Triple Crown along with the Monaco Grand Prix and 24 Hours of Le Mans.
The Indy 500 derives its name from the race distance: 500 miles (800 km). It plays out on the 2.5-mile (4 km) Indianapolis Motor Speedway oval in Indiana, USA, giving a 200-lap race that runs for about three hours and features between 8-10 pit stops.
Staged since 1911, the Indy 500 is inevitably steeped in tradition. The winner famously drinks a bottle of milk on the podium, and the number of entries is capped at 33. The Indy 500 also remains the only event on the calendar with three-car starting rows.
Also per tradition, the Indy 500 is always staged on the final Sunday of May on Memorial Day weekend. 2024 marks the 108th running of the race, with Linus Lundqvist making his debut in "the Greatest Spectacle in Racing".