Extensive summer break finally comes to an end at Silverstone
Lundqvist returns to site of 2018 BRDC British F3 title triumph
Engine rules tweak comes into play 
Following a lengthy break of eight weeks, Linus Lundqvist and the rest of the Euroformula Open fraternity will finally be back on track this weekend as the season resumes at Silverstone – and it does so amid plenty of post-hiatus talking points. 
 
The main focus of attention surrounds the engines, with a revised set of regulations coming into play for the remainder of the campaign. The previous Balance of Performance (BoP) scheme – intended to equalise performance between EF Open engine manufacturers HWA (Mercedes), Spiess (Volkswagen) and Piedrafita (Toyota) – has been scrapped, with the series instead reverting to the 2018-spec 28mm air restrictors as the sole tool for output constraint. 
 
"First and foremost, I'm thrilled to be back racing this weekend," says Linus Lundqvist. "It's been such a long break and I've really missed competing. Silverstone will be a highly interesting round for us, for many reasons. We don't yet know how the new engine rules will affect us relative to the opposition, but we have been slightly behind on the engine side this year and I think this tweak will make it more fair for everyone."
 
Lundqvist and his team, HWA-equipped Double R Racing, recently joined Spiess-powered rival outfit Carlin for a back-to-back test of the new rules at Snetterton, with indications suggesting lap times will fall by roughly a second thanks to an increase in torque.

"The BoP system obviously took away a bit of performance from the engines, and I could definitely feel that coming back at Snetterton," Lundqvist continues. "Especially on lower revs, it's a lot more powerful now. That in turn makes it easier to pick up wheel spin out of the slower corners, which I think could have an effect on tyre wear. It's great fun to drive, and even more challenging!"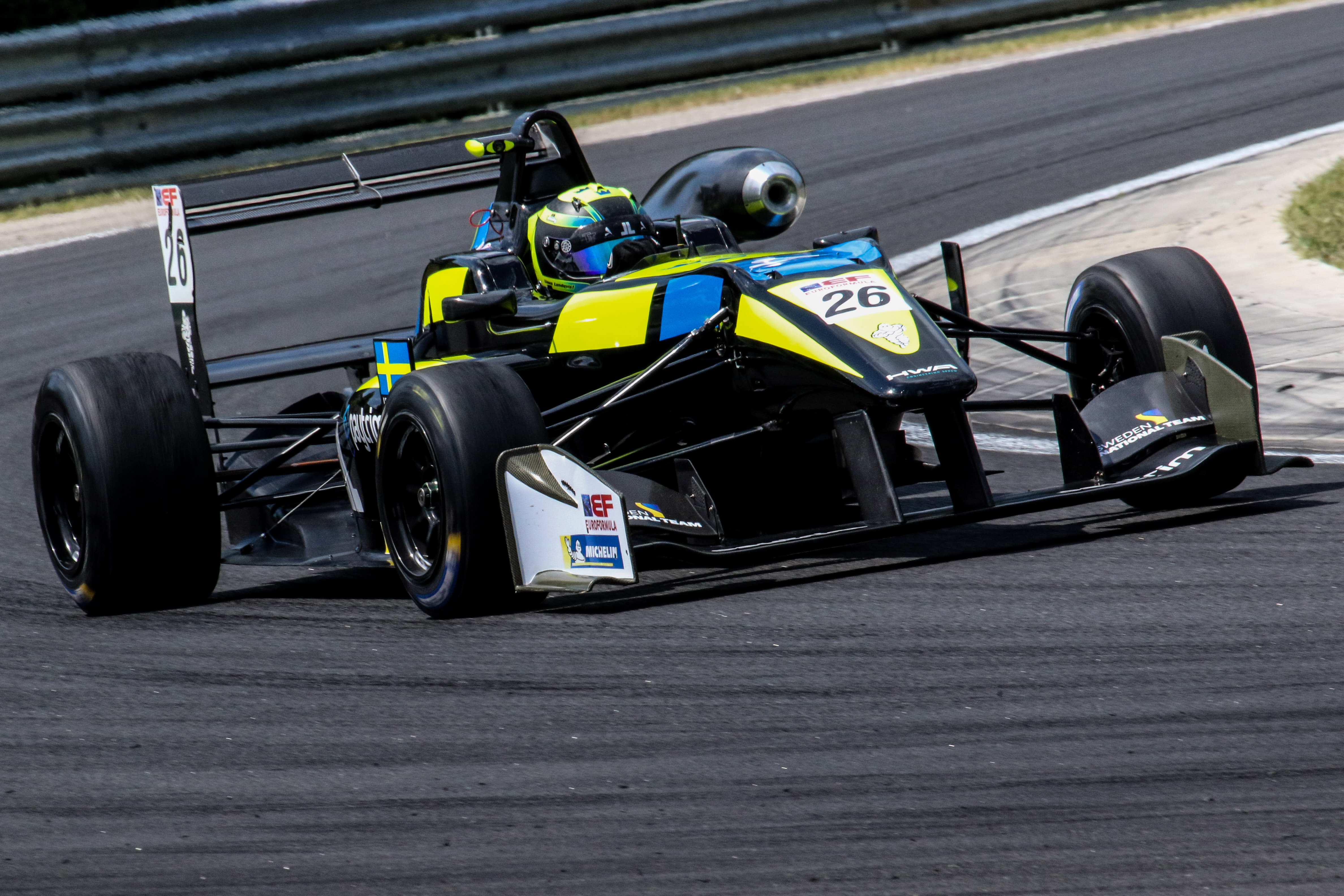 Lundqvist heads into Silverstone this weekend with plenty of reason for optimism. Firstly, there is the aforementioned hope that the new rules tweak will provide a boost, and secondly, the Swede went into the summer break fresh from sealing his first podium of the season at the Red Bull Ring.
 
To add to that, Silverstone is the home track for UK-based Double R Racing, and incidentally the very place where Lundqvist clinched last year's BRDC British F3 Championship crown. 
 
"I take nothing for granted, but we do have reason to feel confident for this particular weekend," Linus Lundqvist concludes. "Silverstone is the one track I know best on the entire calendar. I won two races and sealed the title there last year in British F3, and it's also a place my team is highly familiar with.
"We also learned a lot about the tyres in Austria before the break and left from there with a podium. We won't know exactly where we stand until qualifying on Saturday, but on paper we should be strong this weekend. I love driving at Silverstone; it's a wonderful track." 
 
Euroformula Open activities get underway with a brace of free practice sessions on Friday, followed by two sets of qualifying and race doubles on Saturday and Sunday.
 
With one third of the 2019 season to go, Linus Lundqvist currently holds sixth place in the Euroformula Open standings, sitting just 24 points adrift of third-placed Liam Lawson with 162 still up for grabs.
TIME TABLE
Euroformula Open
Round 7/9 | Silverstone (GBR)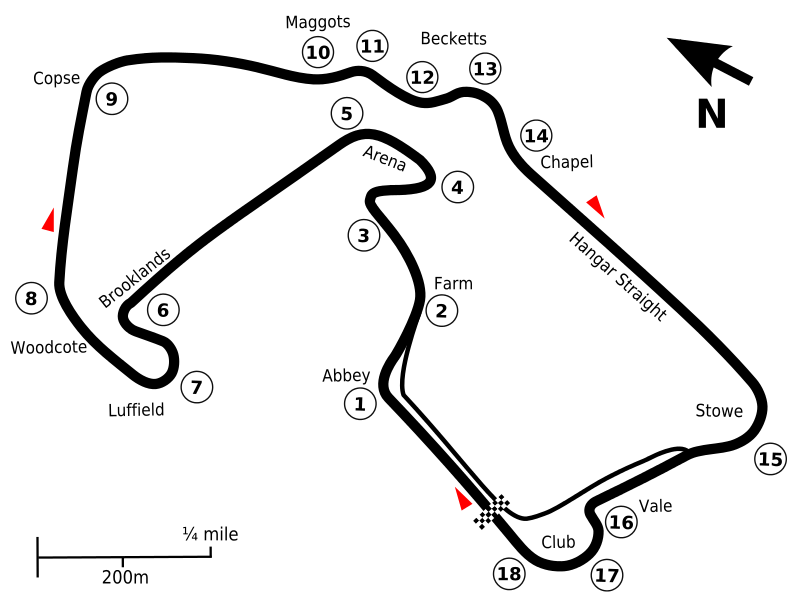 All times local (GMT+01:00)
Friday 6 September
Free Practice 1: 09.00-09.40
Free Practice 2: 13.25-14.05
Saturday 7 September
Qualifying 1: 10.10-10.35
Race 1 (15 laps): 15.15
Sunday 8 September
Qualifying 2: 09.30-09.55
Race 2 (15 laps): 14.00
HOW TO FOLLOW THE ACTION
Website: www.linuslundqvistracing.se
Facebook: LinusLundqvistRacing
Timing: www.linuslundqvistracing.se/live/
Streaming: www.linuslundqvistracing.se/live/
CHAMPIONSHIP STANDINGS (top five)
Euroformula Open
After 12/18 races
1: Marino Sato (JPN), 262 p.
2: Lukas Dunner (AUT), 154 p.
3: Liam Lawson (NZL), 120 p.
4: Yuki Tsunoda (JPN), 110 p.
5: Julian Hanses (GER), 98 p.
6: Linus Lundqvist (SWE), 96 p.