Hungarian Grand Prix host next up in Euroformula Open
Swede targets Hungaroring for season-best outing
Summer is taking its annual grip on Europe, and the Euroformula Open campaign is reaching half time. Hosting the midway round of the competitive single-seater championship is the tight and twisty Hungaroring on the outskirts of Budapest – and Linus Lundqvist arrives in the Hungarian capital with a clear aim in mind.
 
"The target this weekend is to get onto the podium," says Linus Lundqvist. "We've come close a couple of times this year but never quite managed to do it, and I definitely feel it's about time we do. The potential is there; we just have to string it all together. It would be nice to end the first half of the season with a couple of strong races in Budapest."
Lundqvist's best result so far in 2019 – the Swede's first season of racing in continental Europe – is a fourth place finish from the opening round at Paul Ricard (France). While the reigning BRDC British F3 champion has added a further brace of top five finishes since then, two DNFs have hurt his position in the standings and left him down in seventh place overall.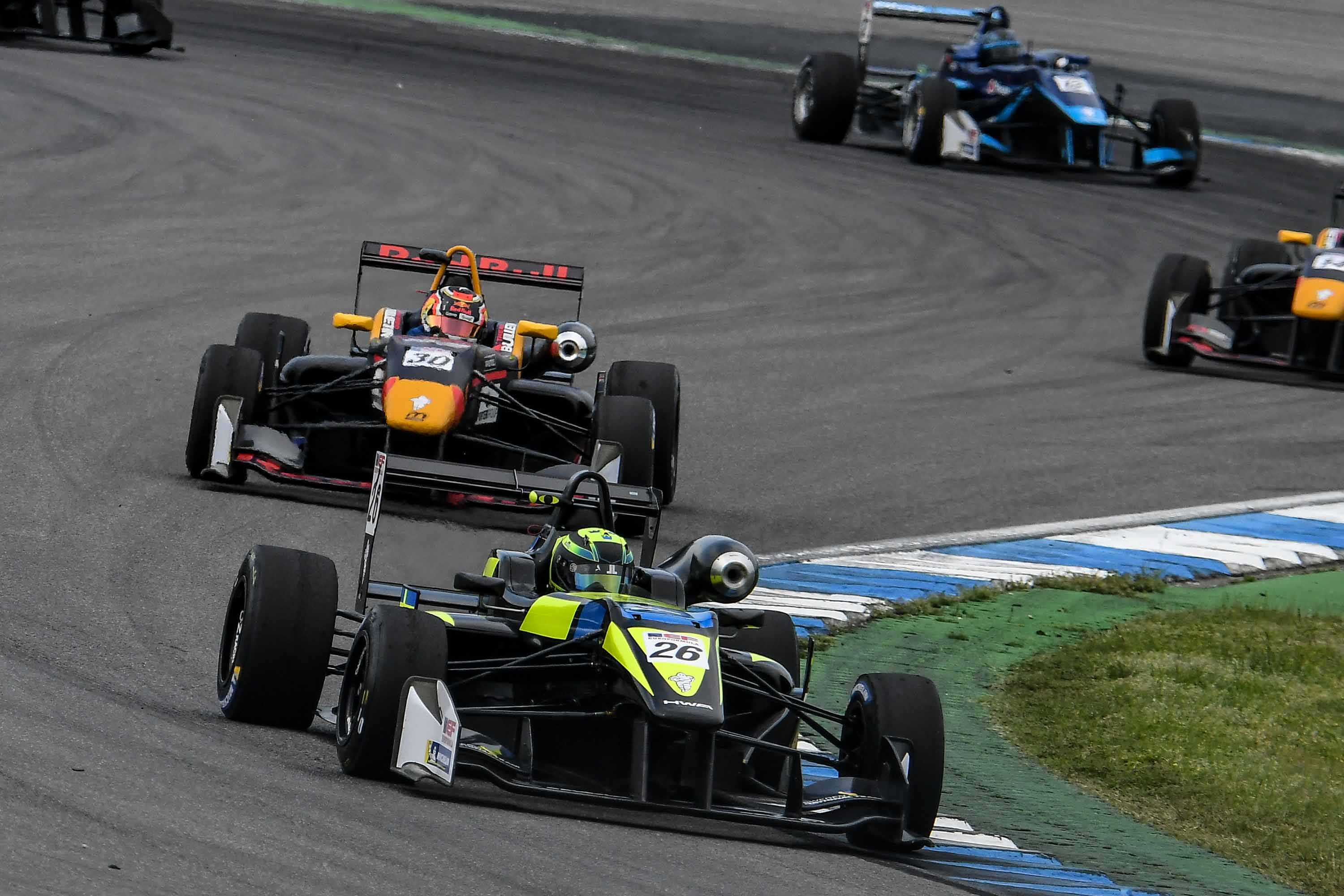 At the most recent round at Spa-Francorchamps (Belgium) four weeks ago, Lundqvist wrestled his way to a P9/P7 outcome, although the sheer result on that occasion did not reflect the true performance as he battled back from a first-lap clash to make up a full 16 places in Race 2 of the weekend.
READ MORE: Linus Lundqvist bounces back to stage Spa recovery
 
"The car probably felt the best it has done all year in the final race at Spa, so hopefully we can pick up where we left off," Lundqvist continues. "I like the Hungaroring. I tested there in between a couple of British F3 rounds last year, so I've got a number of laps under my belt. It's a tricky and challenging circuit where overtaking is very difficult, making qualifying even more important. I can't wait to get there, especially since I've got a big group of supporters coming to this race. Let's hope we will have reason to celebrate together!"
 
The Hungaroring measures 4.381 km and has hosted the Formula 1 Hungarian Grand Prix each year since 1986. This year's F1 event takes place at the venue on August 4. 
The Euroformula Open weekend kicks off with two free practice sessions on Friday. Saturday and Sunday each features a qualifying/race double.
TIME TABLE
Euroformula Open
Round 5/9 | Hungaroring (HUN)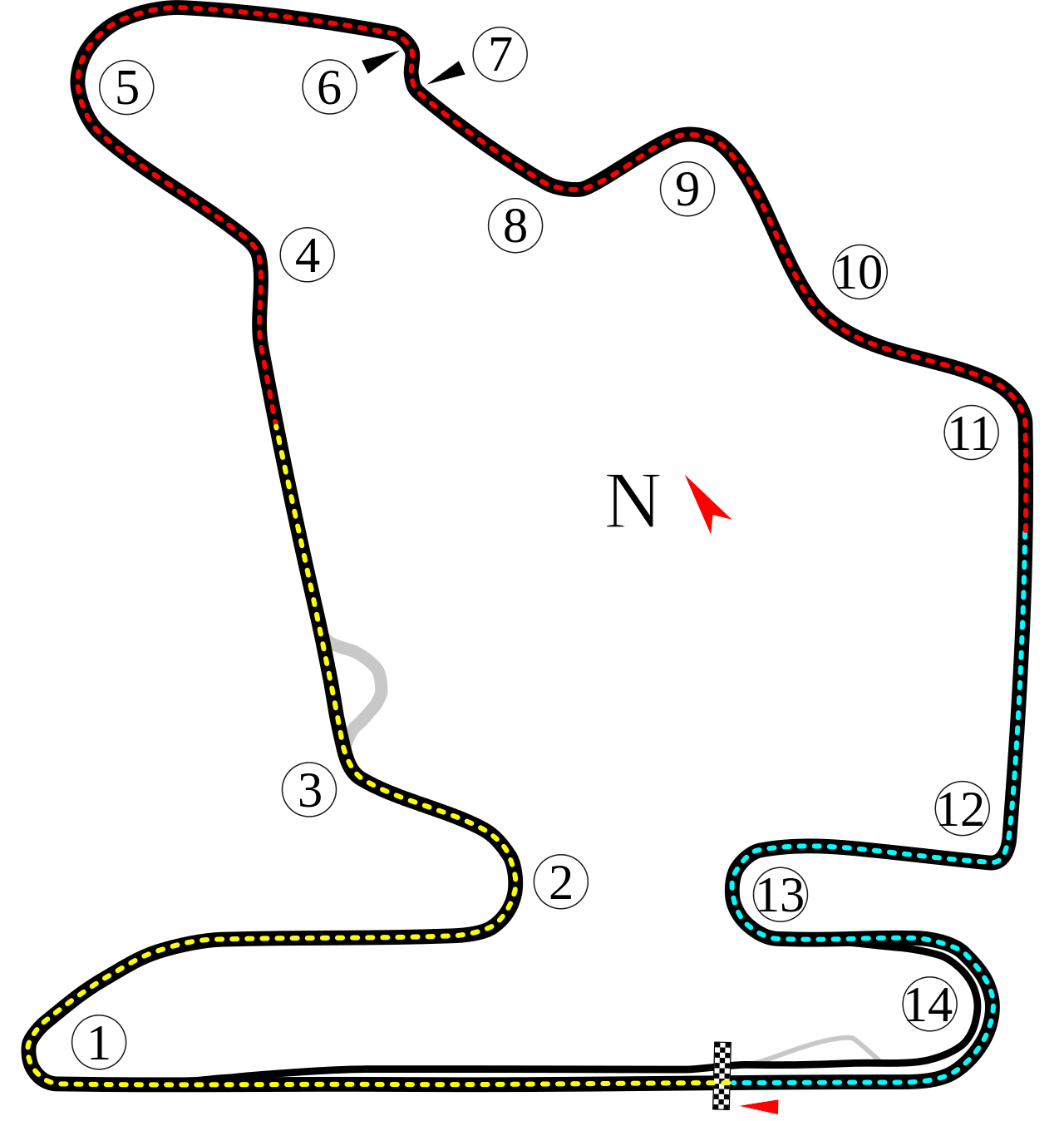 All times local (GMT+02:00)
Friday 5 July
Free Practice 1: 11.25-12.05
Free Practice 2: 15.35-16.15
Saturday 6 July
Qualifying 1: 10.40-11.05
Race 1: 15.00-15.35
Sunday 7 July
Qualifying 2: 09.00-09.25
Race 2: 13.00-13.35
HOW TO FOLLOW THE ACTION
Website: www.linuslundqvistracing.se
Facebook: LinusLundqvistRacing
Timing: www.linuslundqvistracing.se/live/
Streaming: www.linuslundqvistracing.se/live/
CHAMPIONSHIP STANDINGS (top five)
Euroformula Open
After 8/18 races
1: Marino Sato (JPN), 158 p.
2: Liam Lawson (NZL), 104 p.
3: Yuki Tsunoda (JPN), 98 p.
4: Lukas Dunner (AUT), 92 p.
5: Julian Hanses (GER), 74 p.
—
7: Linus Lundqvist (SWE), 51 p.