Three titles, ten wins from 14 races, a new points record: 2016 was a year to remember for all the right reasons. Linus dominates the Swedish-based Formula STCC Nordic series on his way to an emphatic title, racked up already in round five out of seven.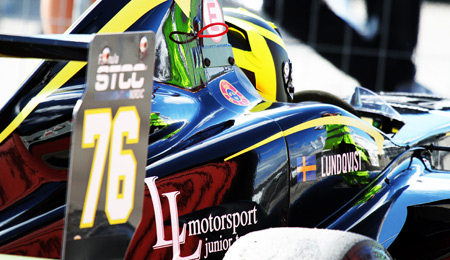 Alongside winning the championship itself, Linus was also crowned Swedish Junior champion as well as Northern European Zone champion, taking all spoils on offer this season.
2016 saw Linus race for LL Motorsport Junior Team, a squad set up and run by the own family.
Following the highly convincing performance in Sweden/Scandinavia, the decision was made to launch an international career the following season. In the autumn of 2016, Linus therefore conducted his first tests in British Formula 4, to where he would go on to compete in 2017.